Are you frustrated with low-quality fork extensions that bend easily and make loading & unloading bulky loads challenging?
Why Work with Sidekick Attachments?

15-day Satisfaction Guarantee on all parts Wide selection of in-stock options shipped within 2 business days

Each fork extension series has been load and strength tested

Custom sizing and options available
Questions on our Forklift Extensions?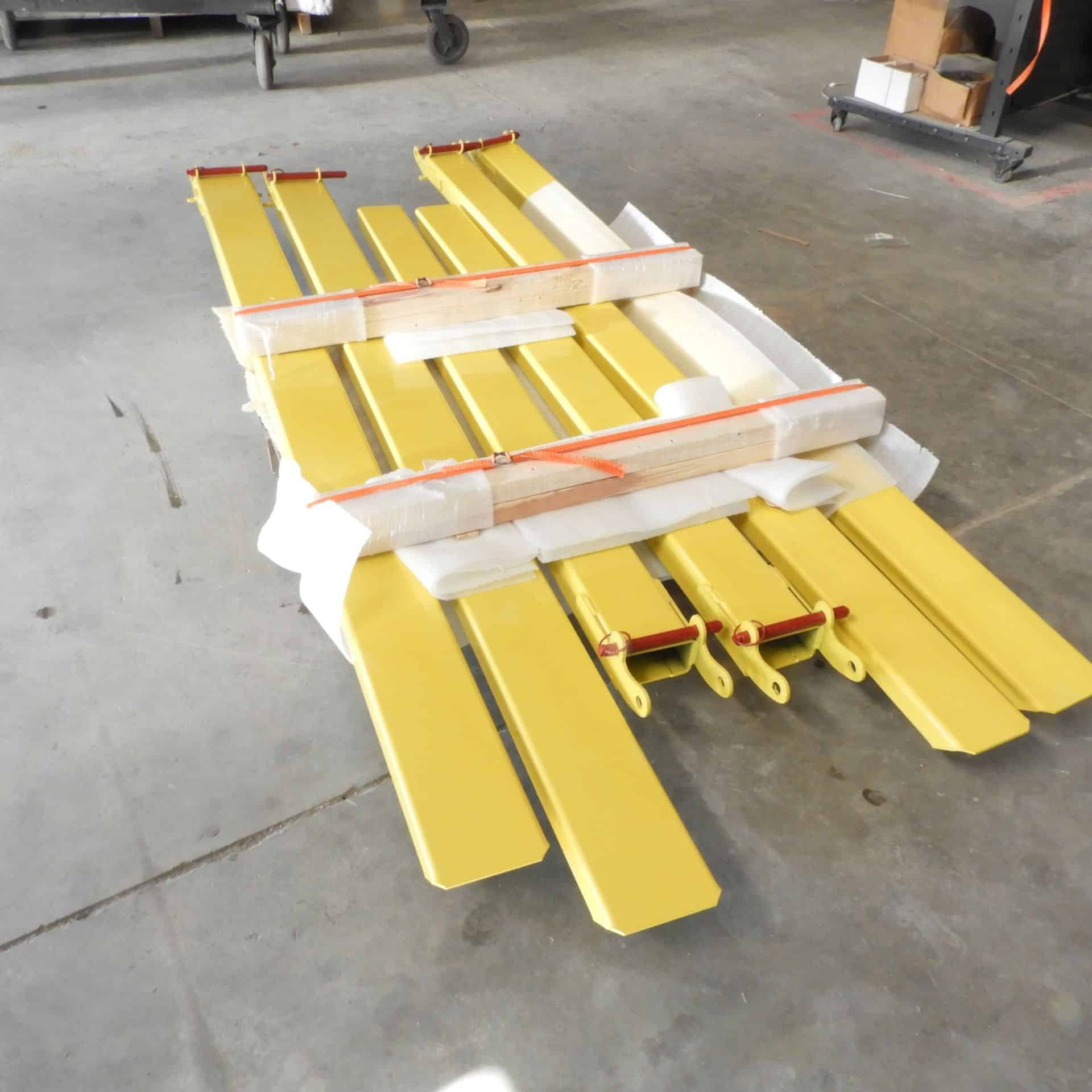 Forklift & Pallet Fork Extensions Designed for Long-term Use
You've probably experienced the frustration and inefficiency of not have fork extensions when you have a long or bulky load to move.
Or, the generic extensions you have in your shop are beginning to bend, break, or cause unnecessary wear-and-tear on your forks and machine.
At Sidekick Attachments, we believe you deserve better, and that's why we designed one of the strongest and most efficient fork extensions on the market!
At Sidekick Attachments, we know you want to be assured in your investment in quality fork extensions made for long-term use.
To do that, you need reliable and strong fork extensions that make moving longer loads easier and safer.
The problem is that many generic fork extensions don't fit well, bang around when not loaded, break or bend easily, and are non-tapered which results in difficult loading and unloading.
All this leaves you feeling frustrated that your fork extensions are not holding up to the standard wear-and-tear of your shop.
We believe every shop with a forklift deserves a set of durable fork extensions that fit your forklift well, make long loads easier to manage, and don't easily wear out or bend.
We understand the frustration of not having quality fork extensions, or not having the right size and fit for your machine.
That's why we offer extensions made from high-strength steel designed to fit your specific forklift, along with custom design options for your specific application. Each series has been load and strength tested, and we use our extensive forklift and manufacturing experience to create the best set of fork extensions available.
You don't need to worry about your fork extensions breaking or bending or not being able to move long loads safely.
Instead, purchase your new extensions and enjoy high-quality steel components designed for long-term durability, the right extensions for your machine to avoid unnecessary wear-and-tear, custom design options for your specific application, a tapered design for easier loading and unloading, and an overall safer and easier way to move bulky loads!
Our line of quality forklift attachments, including custom products, include:
You can also view our gallery page to see more products and options!